Success!
Your access details are on the way.
Please watch for an email from Lynne Lee. If the email doesn't arrive within 24 hours please check your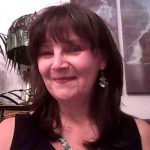 spam folder and be sure to add Lynne Lee as an approved contact to make sure my emails get through.
If you're using Gmail and my messages end up in your promotions folder, simply drag my message into your inbox to make sure you don't miss any follow-up notifications.
I will only use your email address to send your access details, periodic updates, and helpful tips. If you'd rather I didn't, simply unsubscribe once you've attended the webinar.
Are we connected on Facebook? You'll find lots to inspire and encourage you on my page, come and join in the conversation.